Remember when viewing PowerPoint presentations was exciting?

Bring the excitement back to your PowerPoint presentations with the new PowerPlugs: Ultimate Combo! It is the most powerful multimedia enhancement suite for PowerPoint on the market today. It brings all our most popular PowerPoint presentation-enhancement products together in one very affordable suite. It includes 2 annual subscriptions, 6 PowerPoint plug-ins and 15 volumes of presentation-enhancing multimedia content and effects. That's 23 presentation enhancements in total! They all work right inside of all the latest versions of PowerPoint and Windows. And updates are free!

The award-winning products included with the Ultimate Combo will work together to take your presentations to the next level. That will make you feel more confident and look more professional. And they'll make your presentations more effective at capturing the attention of, impressing and influencing your targeted audiences. In fact, we guarantee that you'll be amazed how good your presentations will look and how enthusiastically your audiences will respond with the help of the NEW PowerPlugs: Ultimate Combo. We also think you'll like the highly discounted price of this valuable suite!
Get the NEW Ultimate Combo for only $499
System Requirements
Microsoft Windows® XP to Windows 8.1 (32 and 64 bit versions)
Microsoft PowerPoint 2003 to 2013 (32 bit version)


Ordering Online
It's easy to order online! Simply click on the Add to Cart button below then proceed through our secure online checkout.


Ordering by Phone or Email
To learn about discounted upgrades, volume discounts, educational discounts, credit terms or wire or check payments or if you have any other questions or simply prefer to shop by phone or email, one of our helpful sales reps will gladly assist you. Please click here for more information.








PowerPlugs - Winner of three

of the last four annual

Standing Ovation Awards for

"

Best PowerPoint Plug-ins

" and

"

Best PowerPoint Templates

"

from

Presentations

magazine.


Our Customers love it!

"We have used PowerPoint for

years but your software breathes

new life into our presentations."

— Andrew Bower Resource Manager,

Computer Resources Group

Templates for PowerPoint
Annual Subscription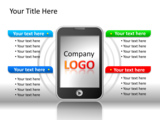 Charts and Diagram
Slides for PowerPoint
Volumes 1, 11, 12

Transitions for PowerPoint
Volumes 1- 7



3D Character Slides
Volumes 1- 3



Music for PowerPoint
Annual Subscription